Burglary or vandalism damage has had a significant financial and emotional impact on Mauritius.
We at Mauribel Security Mauritius recognize this, which is why our security services include highly trained protection guards Mauritius who can serve as a visual deterrent to theft and damage, even if your property is protected by CCTV security.
Having a physical presence is always advantageous in order to react swiftly and correctly, ensuring that any threatening or possibly dangerous situation is addressed immediately and effectively. And skilled security guards are the best approach to dissuade criminals.
Unfortunately, there has been a significant reduction in financing for Mauritius' policing, resulting in longer response times. As a result of these steps, there has been an increase in manned guarding deployment around the country. We provide security guards to clients in Grand Baie, Black River, Mahebourg, and the North West of the island.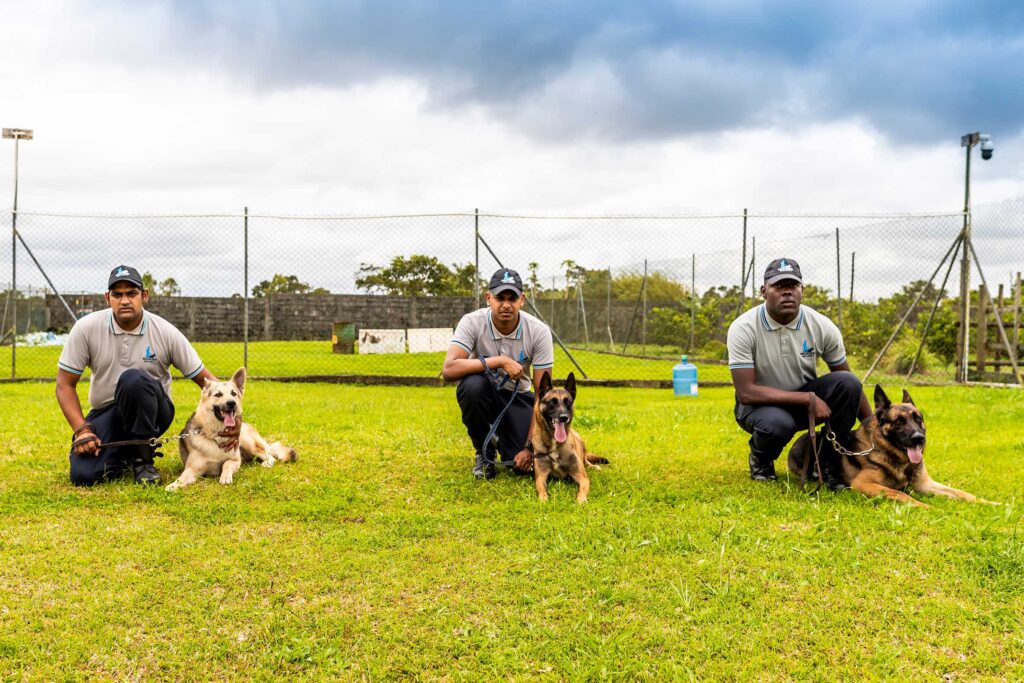 Our Mauritius security guarding services include the following:
Mauribel can provide services such as concierge, receptionist, and caretaker duties, as well as dual duty officers who deliver value-added services, thanks to our flexibility and skill set. We may customize our manned security to meet a variety of unique requirements.
Man Guarding
Dog Handling
Canine Intervention
Kennel Boarding
Dog Training
Dog Breeding
CCTV, Alarm & Electric Fence
We provide competent, professional, and experienced Security Guards who are all completely trained to attend a variety of manned guarding assignments, emergencies, or other requirements as one of Mauritius' leading security organizations. All guards have completed job-specific training and have been trained by our trainer and our in-house training manager, who has over 30 years of front-line experience and have been cleared by the home office for criminal convictions.
Our Ethos
With all of our clients, our security guarding professionals adopt a proactive and professional approach. We instil in them the desire to go the additional mile from the start. Our security officers will give the service you require, whether you need door supervision staff for your licensed club or bar, or you need to develop a loss prevention plan at your shopping centre.
Property Guarding 
When a property is left unsupervised, it invites vandals, burglars, trespassers, and other unwanted guests. This could lead to costly repairs and frustration as a result of any legal issues that arise. MAURIBEL Security has a number of clients who rely on our security manned guarding services and periodic Void Property Inspections (VPI) to deal with concerns that arise from abandoned properties.
MAURIBEL Security offers a team of Enforcement Specialists who can be dispatched on short notice.